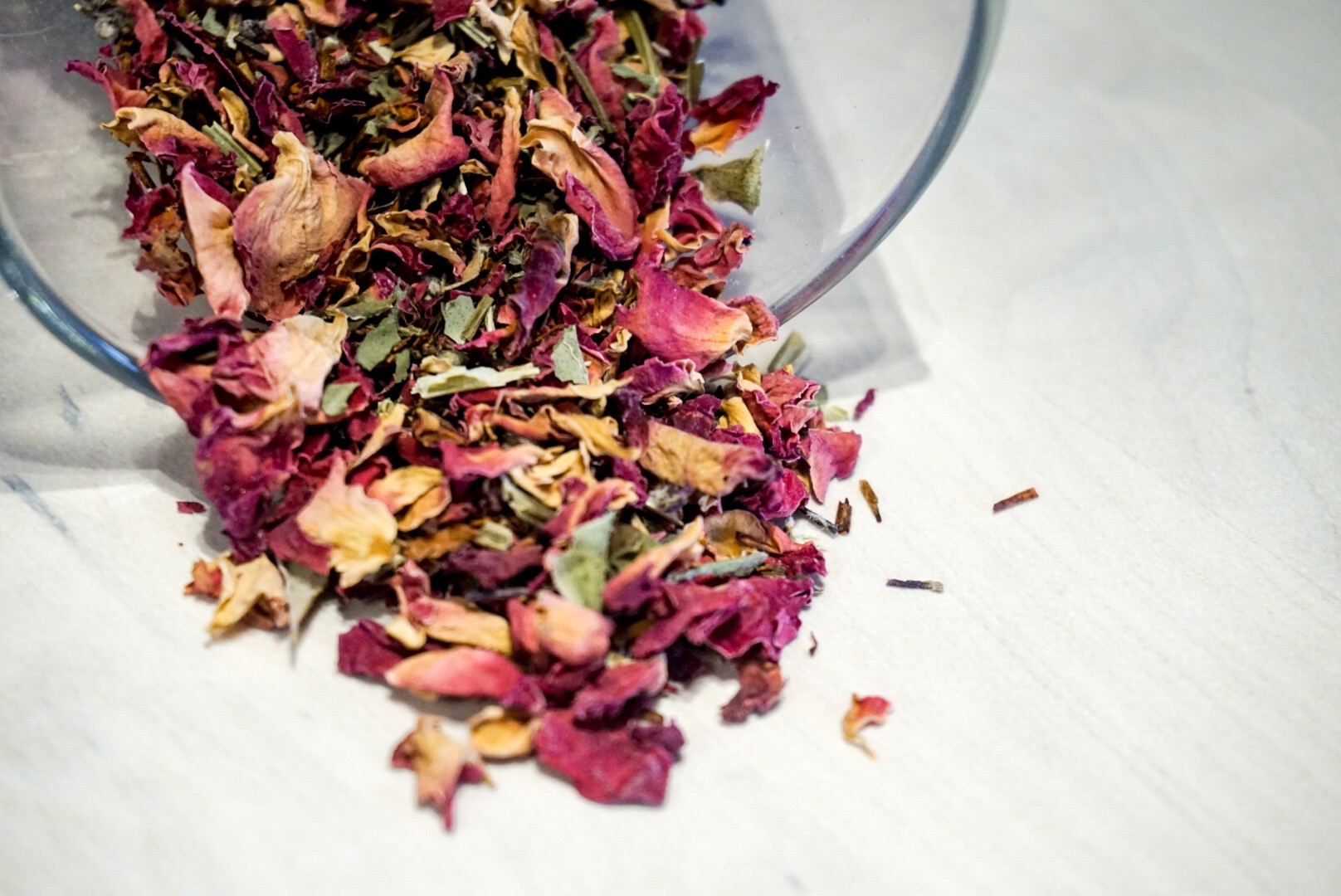 Embracing Joy Herbal Tea
Embracing Joy is a pleasurable blend of Rose Petals, Rooibos (South African Red Bush), Tulsi (Holy Basil).
This herbal tea blend calls on you to open your heart and ground yourself in the pleasure of this and each moment.
Steeping Instructions: One teaspoon tea + one cup boiling water + four minutes time = one healing cup of tea.